 Beauté intérieure
Give your skin natural anti oxydant care directly from the St. Lawrence
The power of algae
Without root, leave or stem, algae thrive in extreme conditions. No terrestrial plant is as adaptable and resistant. Capable of reproducing without light and in the cold of the depths, algae are your new beauty secret.
The Sugar kelp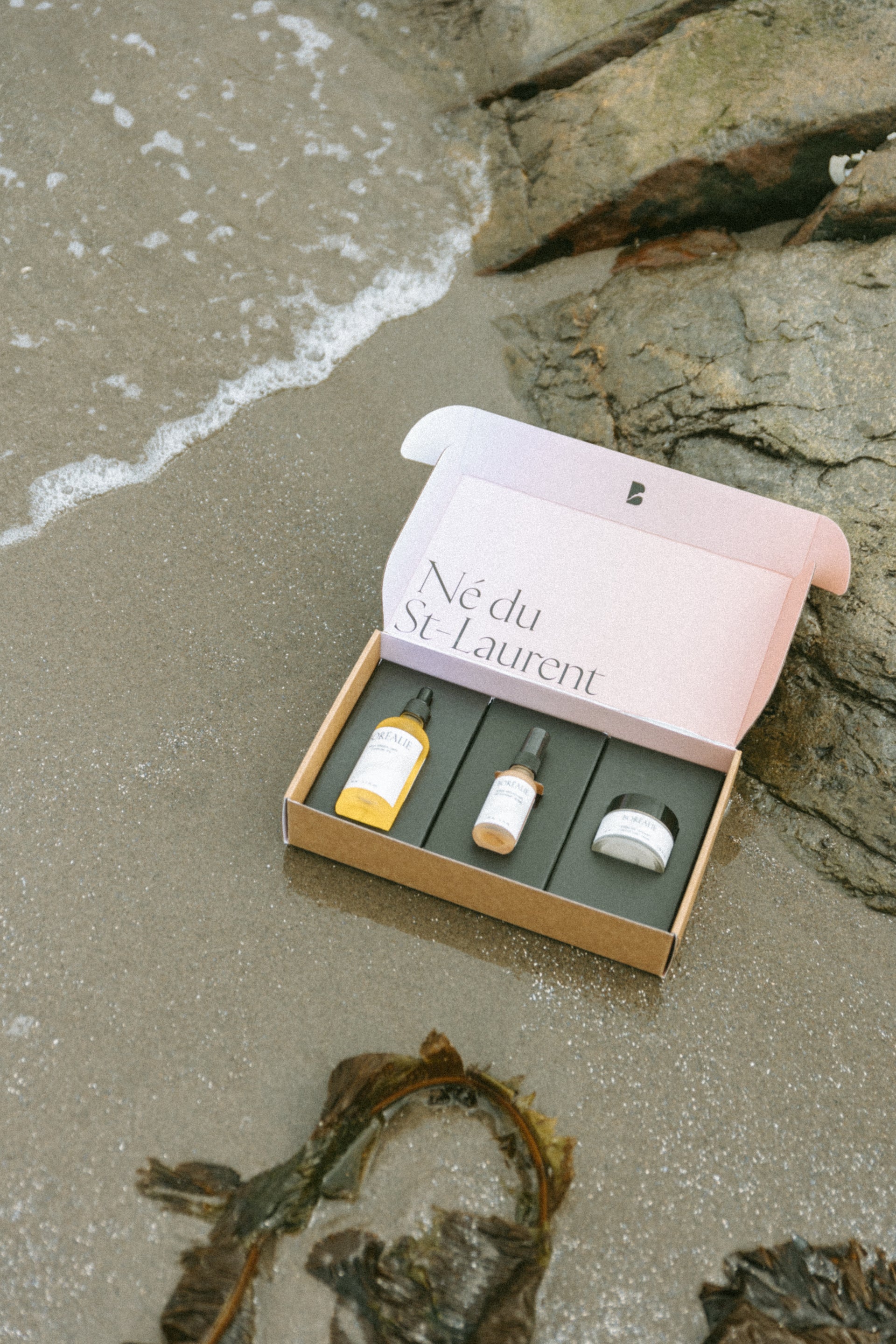 To anticipate the first signs of skin aging, Boréalie relies on one of these treasures from the St. Lawrence, Sugar kelp, an alga also called Neptune's Harness.
Marine cosmetics
You will no longer look at the St. Lawrence with the same eye.
The River, at the origin of our history, constitutes a cradle of life full of trace elements, minerals and unprecedented assets. To offer you quality care, we draw the best from the River to take care of your skin day after day.
An energizing range
Composed of 3 products, simple and effective, our range daily strengthens the skin's protection capacities against aggressions. Your skin regains its energy and breathes.