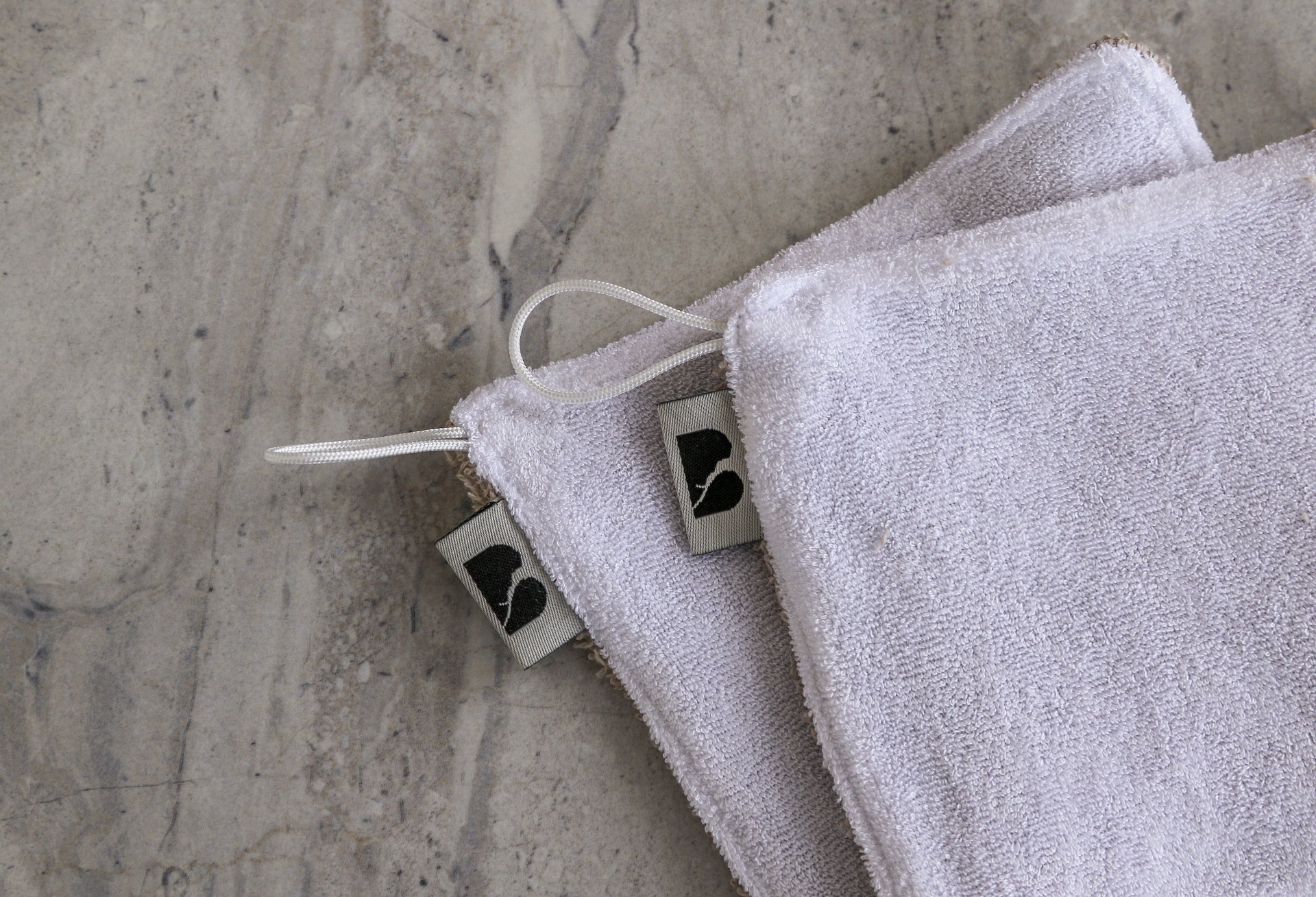 Trio of make-up removing wipes
A gentle gesture for the skin and for the planet! Discover our washable wipes for the face chandcrafted in Montreal and with the utmost care.
Their double-sided cleanses the skin deeply but gently. Result, the skin is clean, soft and luminous, including sensitive skin.

Sold by 3.
~ Limited quantity
The beauty of the gesture 
In the evening, wet a BORÉALIE wipe under lukewarm water, wring it out and then run it all over the face on the textured side to remove as much impurities and make-up as possible.  Rinse and finish the gesture with the smooth side of the wipe.
Rinse the wipe well or scrub with a minimum of soap.
Composition and maintenance
Textured cotton face.
Smooth bamboo muslin face for perfect cleaning.
Responsible: bye single-use cottons. 
3 wipes of 13cm x 13cm or 5 x 5 in.
Machine washable.
Delivery 
Canada: $ 5 delivery anytime and available from $ 100 purchase 
We deliver with Canada Post
~
You might be interested in