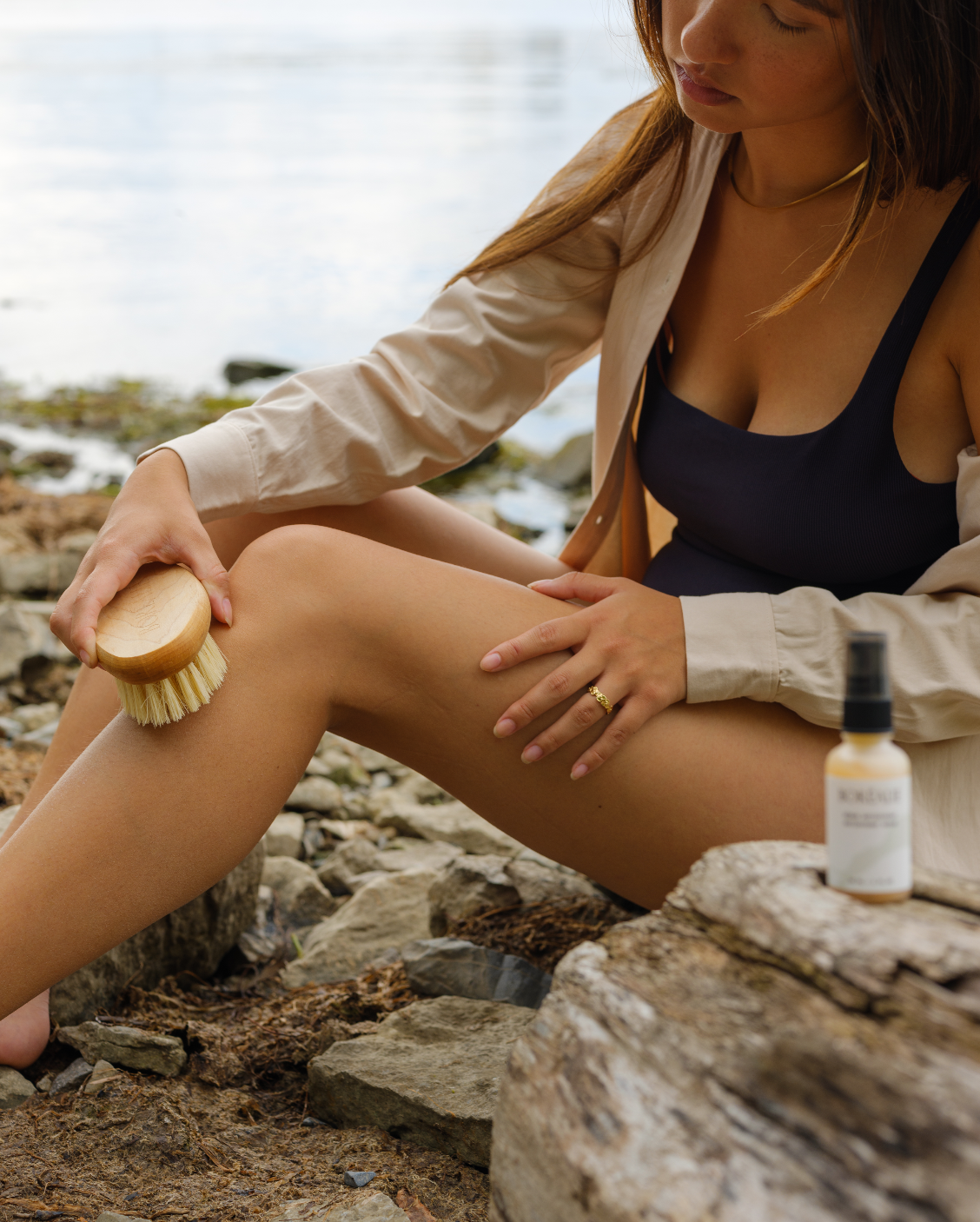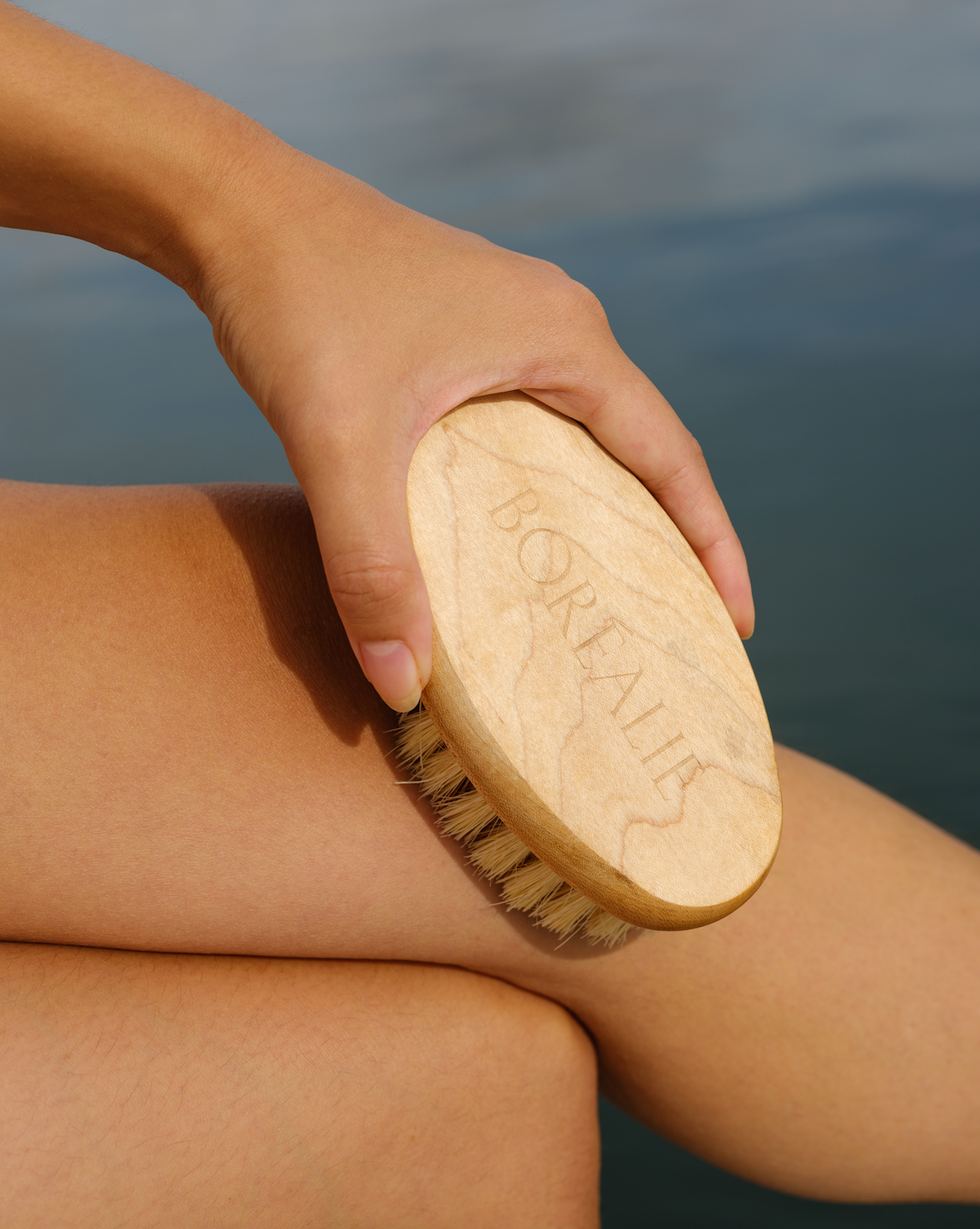 Body brush
The gesture that we would not do without is finally available!
The skin is the largest of the body's elimination organs. Dry brushing frees the pores to promote this elimination while activating blood and lymphatic circulation.
Dry brushing is an exfoliating gesture par excellence to reveal smoother and firmer skin. 
Find out more on our blog post!
~ Limited quantity 
Benefits
Feeling of lightness

Firm fabrics

Unclogs pores and removes dead skin

Mechanical exfoliation action on cellulite and "orange peel" 

Sense of well-being, really!
The beauty of the gesture
The best time to brush your skin is before you shower.
Start with the extremities (feet towards the groin; hands and arms towards the armpit).
Always brush towards your heart.
Before brushing your upper body, remember to brush your hands and arms.
Finally brush your stomach and bust - using clockwise sweeping motions.
A few minutes a day are enough.
Some precautions :
No need to press too hard, keep gentle pressure but dynamic movements. 
Avoid sensitive areas: areas of skin rashes, wounds, cuts.
Avoid on injury, varicose veins, sunburn, etc.
Composition and maintenance
Quebec manufacturing.
Reclaimed hardwood.
Natural fibers of tampico.
To clean the brush, rub it gently with your hand or with a towel (do not put it under water otherwise it may damage the wood).
Delivery 
Canada: $ 5 delivery at all times and available from $ 100 purchase 
We deliver with Canada Post
~
You might be interested in