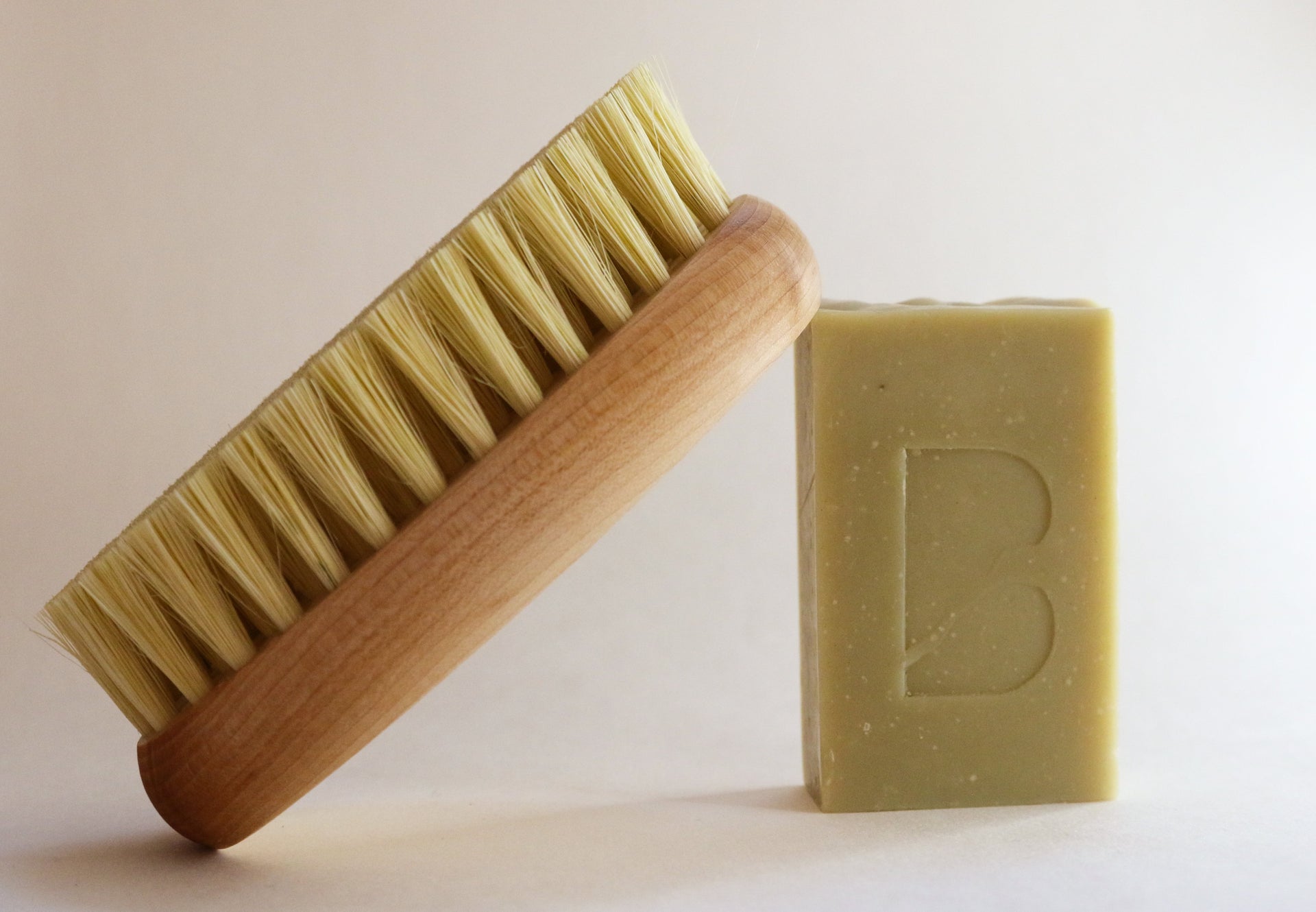 Body Duo
Exclusively for the end of the year, BORÉALIE is creating a body duo for more hydrated skin with two simple actions to take care of your body on a daily basis.
The duo includes
The body brush

Boréalie soap with seaweed, exclusively for the holiday season
The beauty of the gesture
Brush your skin dry, moving up from the ankles to the shoulders for a few moments, then jump in the shower and use the Boréalie soap with seaweed for a dose of refreshment.
Dry brushing can be done morning or evening.
Ingredients
Our treatments are cruelty-free and free of questionable ingredients.
We apply the charter of the European Union: 0% parabens, phenoxyethanol, mineral oil.
It was just obvious to us.
~
See the ingredient list for each respective product.
Delivery and gift
Do you want to give the duo as a gift? It is possible.
Check "offer as a gift" in the next step to write your personalized message.
~
Delivery at $ 5 and free from a purchase of $ 100
We deliver with Canada Post.
~
You might be interested in