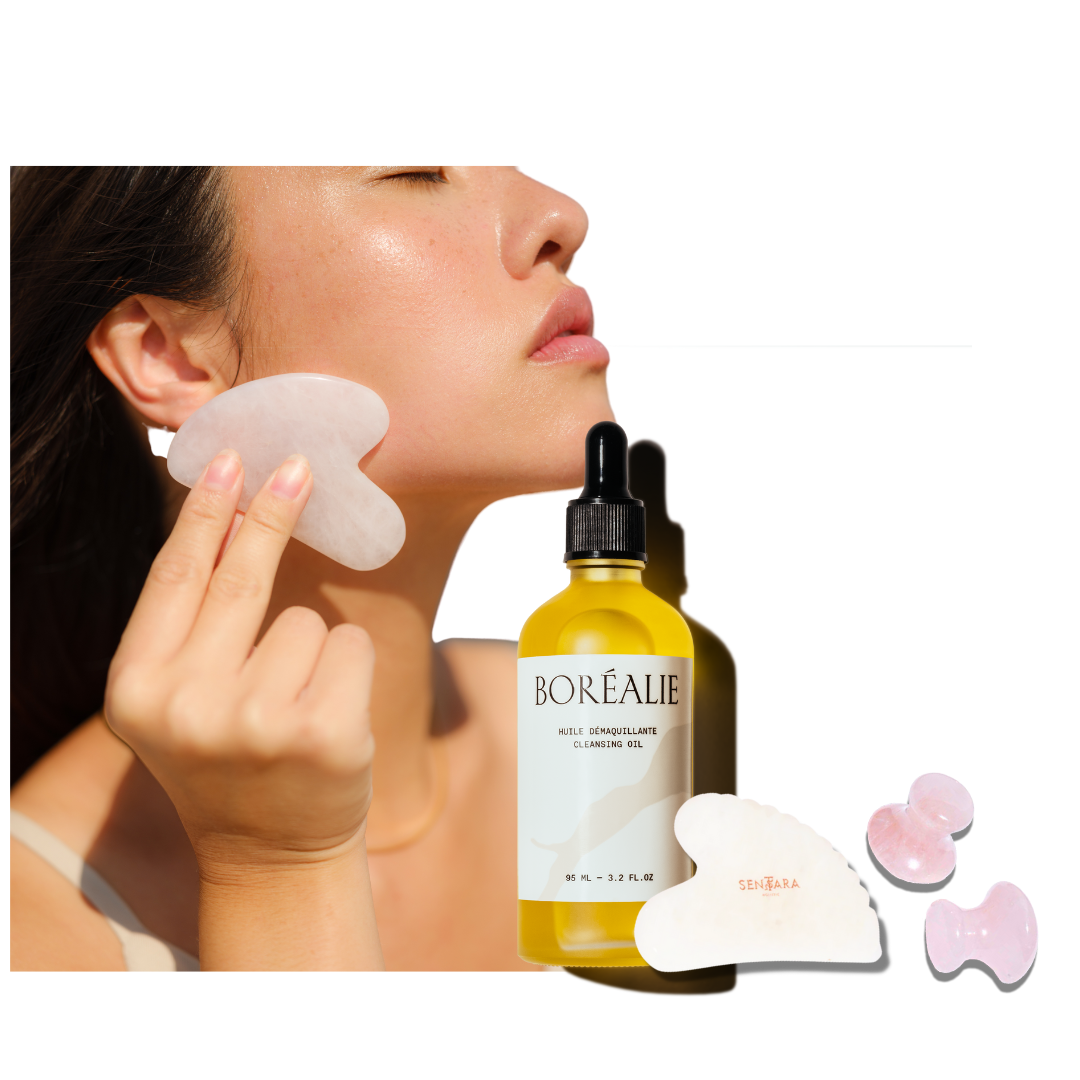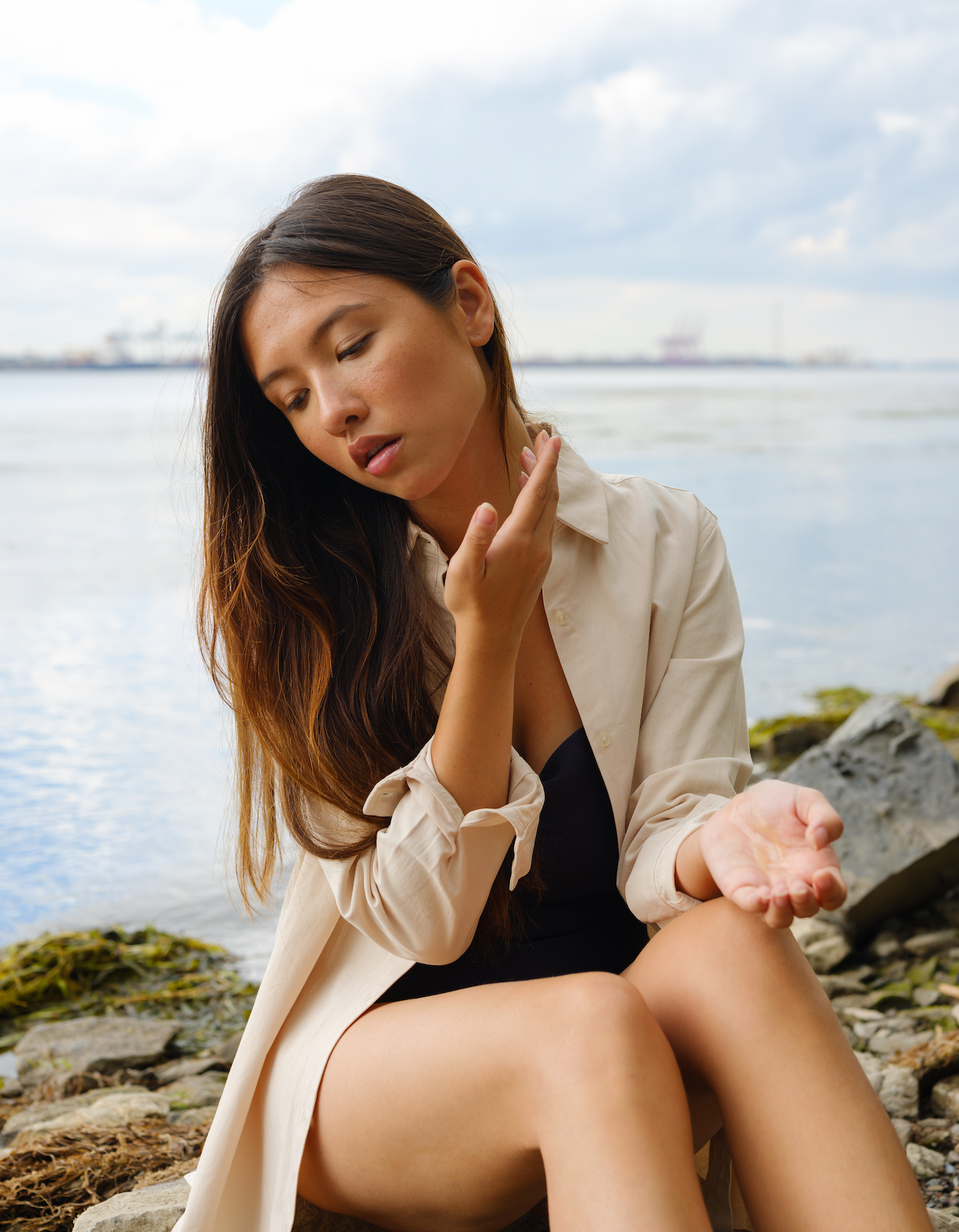 Expert massage set
Is the facial massage part of your routine or do you dream of getting down to it without knowing where to start? We have the answer for you!
This set includes
Your favourite: Make-up remover and cleansing oil, 95 mL format

A toothed white jade Gua Sha: we love it!

The duo of mushroom-shaped stones: hello relaxation!

NEW: Access complete at our face yoga class !
Gestures
At your own pace, let our virtual classes guide you to perform the actions that suit you according to the area of the face you want to work on. Eye contour, under the chin area, crow's feet or relaxation gestures, all the gestures are approached to give you full power over your moment of self-care.
Delivery and gift
Would you like to offer the box as a gift? It's possible.
Go to the next step to write your personalized message.
 ~
Free delivery from $99 purchase.
We ship with Canada Post.
~
You might be interested in